Professional HVAC Mechanical Contracting
When you're building or renovating – a custom home, office space, or your dream yurt – the process has the potential to be annoyingly stressful and chaotic. At IWP, our mission is to eliminate as much of the nonsense as possible. We know how hard it is to herd the cats… We mean, the framers, roofers, electricians, etc… and the HVAC.
We help build beautiful Buildings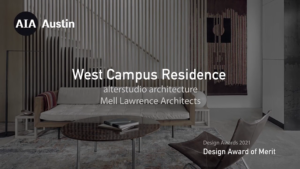 We're proud to have worked on the stunning West Campus Residence which just won an AIA Austin Design Award of Merit!
Read More »
Our goal on the David Street project was to seamlessly match the architect's vision. With an AIA Austin Design Award of Merit, it seems like we succeeded!
Read More »
We were so thrilled to be featured on the 2020 AIA Austin Homes Tour. We installed the HVAC system for the (frankly, gorgeous) West Campus House which was featured on the tour, and even got to discuss our process with the Alterstudio architects. Look for that video soon!
We will work with your architects, clients, and engineers to design energy efficient HVAC systems that affordably address all your project's practical and aesthetic concerns.
We offer clear communication, project coordination, the highest levels of expertise, and team members who care passionately about your client and the end product.
... and execute your project with us
From custom home construction to commercial build-outs, we are a full-service HVAC mechanical contractor. Our professional skills, clear communication, and rigorous project management will get your job completed on time and on budget.
Still have questions? Send us an email